6/4/2015
What's the best way to spend your summer? Going swimming? Meeting new people? Enjoying a romantic sunset walk on the beach with your significant other?
Nah.
It's writing questions for Plot Guru!
We recently brought eight paid copywriting interns onto the Plot Guru team to work with us this summer, watching shows and writing questions/trivia for each episode. The plan? Eight people, six weeks, and twenty shows – all on a bootstrapped startup budget. Let's do this!
Now obviously Plot Guru doesn't work with only four or five shows. When somebody opens up the app for the first time, there needs to be at least one series on our list that he or she finds appealing. That means we've got to have a fairly diverse mix of shows ready for our initial release. Here's what we're rolling with:
Louie
Futurama
Parks and Recreation
Unbreakable Kimmy Schmidt
Portlandia
The Office
Bob's Burgers
It's Always Sunny in Philadelphia
Archer
New Girl
Arrested Development
Attack on Titan
Orange is the New Black
How I Met Your Mother
Breaking Bad
Dexter
The Walking Dead
American Horror Story
Firefly
Doctor Who
Daredevil
Supernatural
Pretty good, eh? I know a lot of people have been asking for a finalized list, so this is it. A little something for everyone. A moderate slant towards comedy, mixed with some drama. There's horror, adventure, sci fi, and even anime if you're into that kind of thing.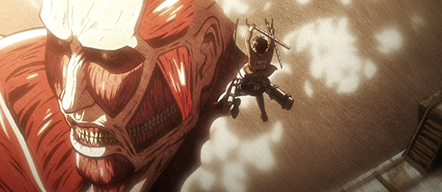 Over these next six weeks, our copywriting team will get to work creating content for each of these shows. But it's not just as simple as lounging and watching Netflix; we put together a 12-page handbook detailing the question-writing process that each copywriter must know inside and out. Our questions will be tightly and smartly written, turning each episode into a perfect self-contained game. I'm positive that our database of questions will be one Plot Guru's most valuable assets.
So before signing off, I'd like to give credit to our summer team. Without them, the only alternative is me spending six consecutive 90-hour weeks writing questions and trivia all by myself. Believe me, I already don't go outside enough.
Stay crunchy.